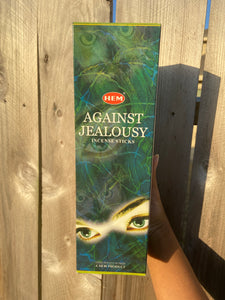 Have haters that's out there wishing on your downfall? Then grab some Against Jealousy incense sticks to aid your spirit guides in protecting you. Don't let the haters stop your grind. 
Pair with Black Tourmaline for the ultimate protection!
Brand: Hem
Size: 8 sticks
Caution: Do not leave unattended and do not use in a closed space.